DS Design is a small mechanical engineering company that delivers comprehensive and dependable engineered solutions that are a true benefit to the manufacturing and industrial plant markets.
Since 1994, D.S. Design has been helping its customers achieve their technical goals by assessing project scopes, utilizing the latest technology to solve problems, and implementing solutions that are competent, cost-effective, and dependable: delivered with discipline, integrity and innovation.
We listen to the needs of our customers, execute the work with great attention to detail and use your funds wisely.
Entrepreneurship is in our blood. We thrive on providing unique solutions for our customers and enjoy working in many different industries. We crave challenges.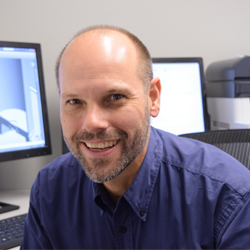 David Sillies – Owner
Want to know how something works? Take it apart. I was always making things or taking them apart in my dad's shop. I wanted to know how things were made. If it was broke, I challenged myself to fix it so it wouldn't break again. My interest in quality machinery continued long after graduating with a mechanical engineering degree. And I eventually realized that I could help more people and gather more knowledge if I made myself available by starting an engineering company that focused on providing sound engineering solutions to those in need. 25+ years later, I still love what I do and thank God every day that I am able to use my skills for others.